Angry soccer fans in Sierra Leone have attacked the house of their national team' captain after he missed a decisive penalty. Umaru Bangura missed a stoppage-time spot-kick in front of a huge crowd on Sunday.
His inability to convert the penalty into a goal meant Sierra Leone failed to get through to the next stage of the 2022 World Cup qualifiers as Liberia qualified, winning the tie 3-2 on aggregate.
After the game, unhappy fans of Sierra Leone national team trooped to Bangura's home and petted it with stones.The doors and window of his home in Freetown were left badly damaged. A song has even been released mocking his penalty miss.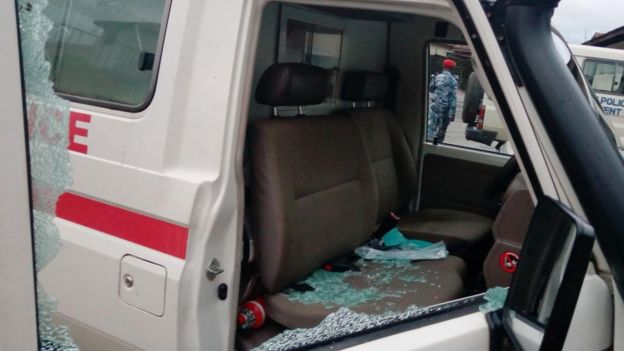 In an interview with BBC, captain Bangura said "It was one of the worst days of my life. I can't even go outside because I didn't expect this kind of hostility towards me." "I did my job by stepping up as the captain to take the spot-kick," he added. "I am really disappointed. But at the same time, I wish to say sorry [and] beg for their forgiveness."