Former unified world heavyweight champion, Anthony Joshua has touched down in Dubai ahead of his much anticiapted bout with Mexican unified world heavyweight champion, Andy Ruiz.
The fight will be taking place on the 7th of December, 2019 in Riyahd, Saudi Arabia. The fight has been billed as the most anticipated boxing match of the last 10 years as all (except for one) heavyweight belts are on the line in the bout.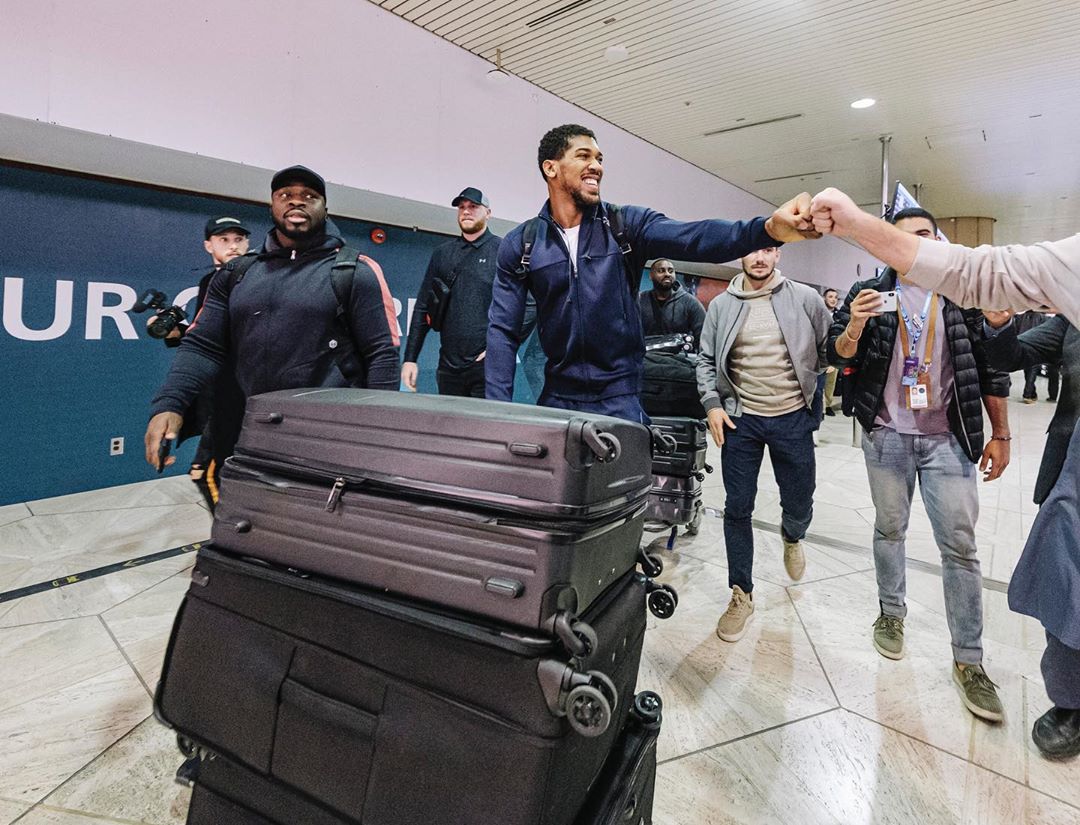 We hope Anthony Joshua can win back his titles when he faces the fast-handed Mexican on December 7.