A set of American airstrikes targeting an Iraqi militia way station in Syria overnight was meant as a calibrated and proportionate response to rocket attacks on United States facilities this month which left one person dead.
But the strikes may have killed at least 22 people, according to a monitoring organisation, potentially prompting an unexpected blowback against the first military action ordered by president Joseph Biden.
The US early Friday launched half a dozen missiles on a Syrian site it described as depots used by Kataib Hezbollah and Kataib Sayid al-Shuhada, two Iranian-backed Iraq militias it claimed were behind a deadly 15 February attack on an American base in northern Iraq and another 22 February attack on its embassy in Baghdad.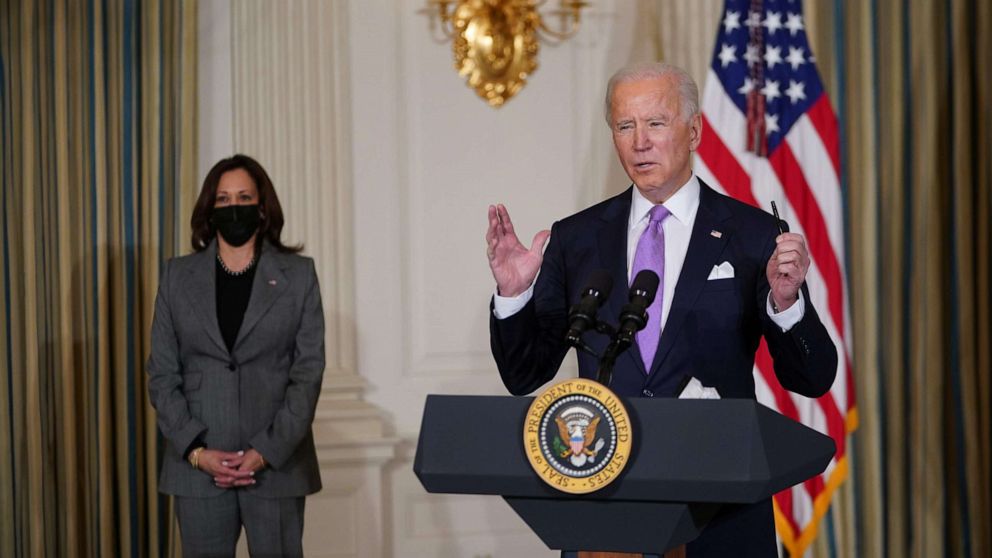 While the Pentagon described the airstrikes as a "proportionate military response", the high reported death toll, if confirmed, could have unintended consequences both for the fragile Iraqi government of prime minister Mustafa al-Kadhimi and Washington-Baghdad relations.
None of those killed in the attack were Iranian, said the Syrian Observatory for Human Rights (SOHR), a generally credible monitoring group based in London. So many deaths could prompt cries of revenge by the Iraqi militiamen's comrades or extended families or tribes, possibly imperiling the moderate, pro-western Kadhimi government in Baghdad.
According to SOHR, the airstrikes unfolded early morning local time, targeting a weapons shipment crossing from Syria into Iraq near the border crossing that separates near the Iraqi town of al-Qaim. US officials told reporters the military dropped seven 500-pound bombs on a cluster of buildings along the Syrian-Iraqi border.
"The airstrikes have left great human and material losses," said a report by SOHR, specifying the destruction of three trucks loaded with ammunition. A source told Reuters that 17 people were killed in the airstrike, while a militia member told the news agency that at least one person was killed.
The US said the attack was launched in conjunction with "diplomatic measures, including consultation with coalition partners" that may include the UK and France.
"The operation sends an unambiguous message: President Biden will act to protect American and coalition personnel," said the Pentagon statement. "At the same time, we have acted in a deliberate manner that aims to de-escalate the overall situation in both eastern Syria and Iraq."
Iran provides financial, military and political support for powerful and often highly ideologically motivated Iraqi armed groups that are often rooted in similar strains of populist Shia Islamism as the leadership in Tehran.