The government of Ghana has offered free electricity units to lifeline customers for three months.
Lifeline customers are those who consume less electricity compared to some consumers who use multiple phases.
In a statement on Tuesday, Kwame Agyeman-Budu, managing director of the Electricity Company of Ghana Limited, said the gesture is part of the government's extended COVID-19 electricity relief.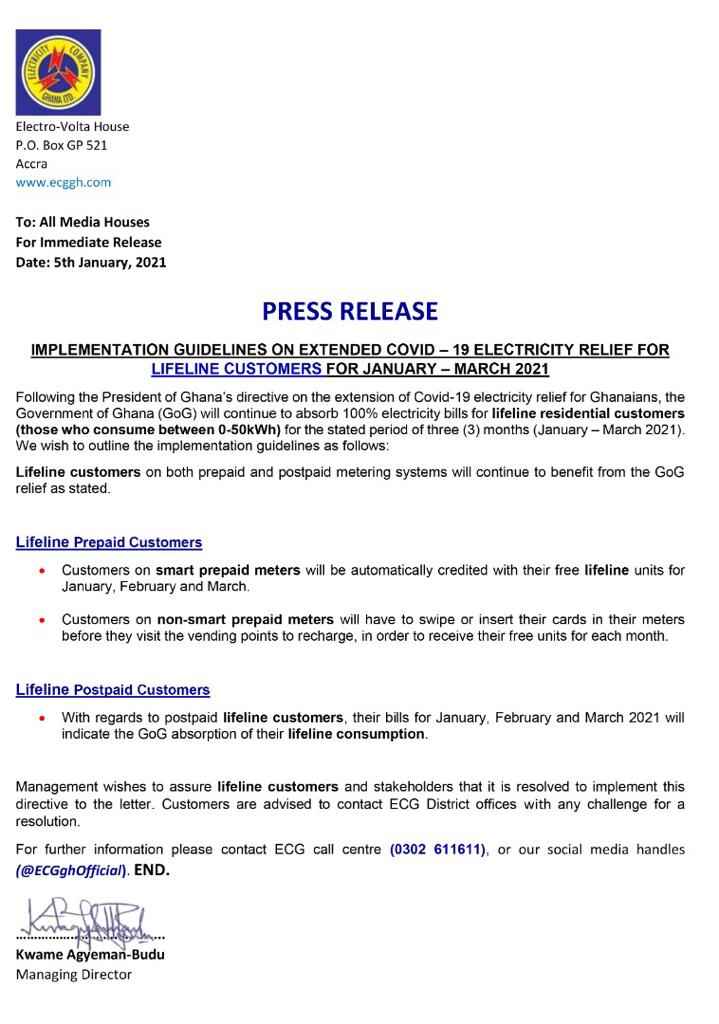 He said the initiative will absorb 100 percent electricity bills of the lifeline customers from January to March.
"Following the President of Ghana's directive on the extension of COVID-19 electricity relief for Ghanaians, the Government of Ghana (GG) will continue to absorb 100% electricity bills for lifeline residential customers (those who consume between 0-50kWh) for the stated period of three (3) months (January – March 2021)," Agyeman-Budu said.