Fighting has intensified in the towns around Kyiv, as Russian troops continue in their bids to isolate the Ukrainian capital before launching an assault with potentially devastating consequences.
Russian troops used artillery rounds to destroy homes at a string of locations, mainly to the east of the Dnipro River, during exchanges of fire with Ukrainian forces that were attempting to force them back from vantage points and intercept and destroy columns of armour.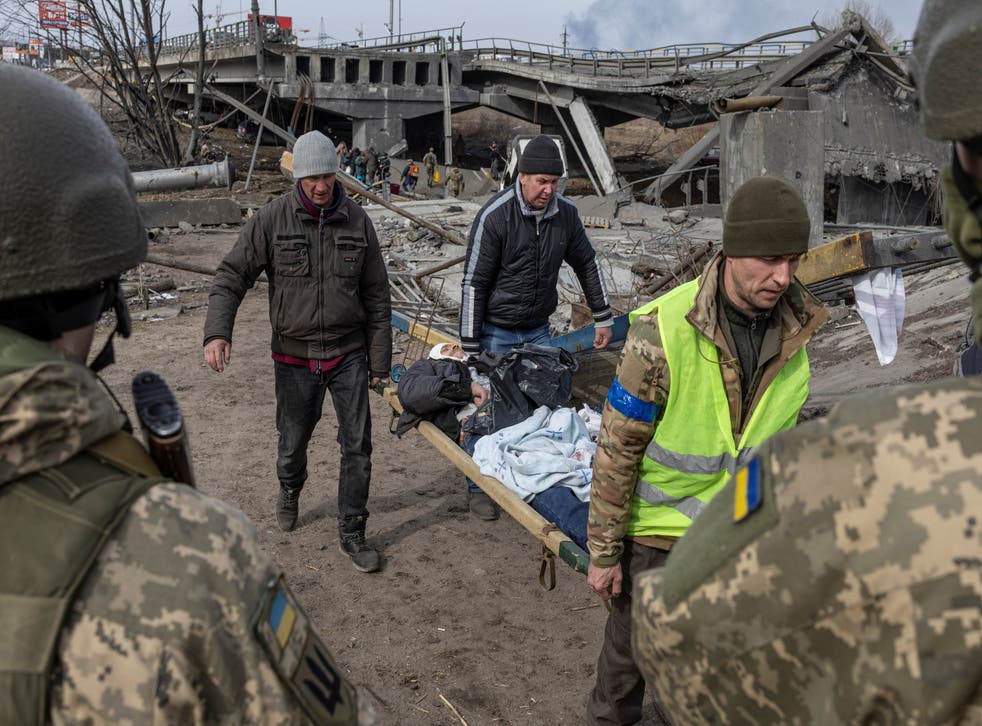 Mykhailo Podolyak , Ukrainian presidential adviser claimed that the capital was a "city under siege", but that residents, as well as the country's military, were "ready to fight" and ensure that "Kyiv will stand until the end".
President Zelensky said on Saturday that Russia could only capture the capital if it "razes it to the ground".
"They will come here only if they kill us all," he said. "If that is their goal, let them come."
He also said that 1,300 Ukrainian troops had been killed in the first 17 days of the war.
The Kyiv government has claimed that Russian military losses stand at around 13,000. Western security sources put the number of fatalities at between 4,000 and 6,000. None of the sets of figures have been independently verified.
Troops and volunteer forces reinforced defensive fortifications while the digging of an extensive network of ditches around the perimeter of the capital continued. Units equipped with Javelin and N-LAW anti-tank missile systems were seen moving towards the northeast edges of the city.
A senior US defence official said: "We assess that the Russians are beginning to make more momentum on the ground towards Kyiv, particularly from the east," while the Ministry of Defence in London held that "the bulk of Russian ground forces" were around 25km (15 miles) from the centre of Kyiv.