Firefights erupted on the streets of Mexico as police arrested drug kingpin El Chapo's son.
There was fierce gun battles in Culiacan, Mexico, as the military swooped into the city and arrested the druglord's son.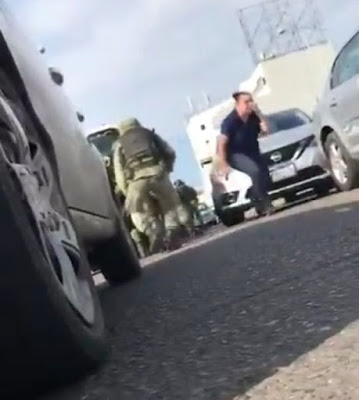 Ovidio Guzmán López, believed to be in his 20s, is said to have taken a top role in the Sinaloa cartel following his father's capture.
Unconfirmed reports state that another of El Chapo's sons, Iván Archivaldo Guzmán, 39, has also either been killed or arrested in the operation.
Watch The Video Below – Courtesy The Telegraph