Hong Kong citizens marched for hours in a massive protest that drew an apology from the city's leader for her handling of legislation that has stoked fears of expanding control from Beijing in the former British colony.
The demonstration looked likely to match in scale one a week earlier, that brought as many as one million people out to express their concern over Hong Kong's relations with mainland China, in one of the toughest tests of the territory's special status since Beijing took control in a 1997 handover.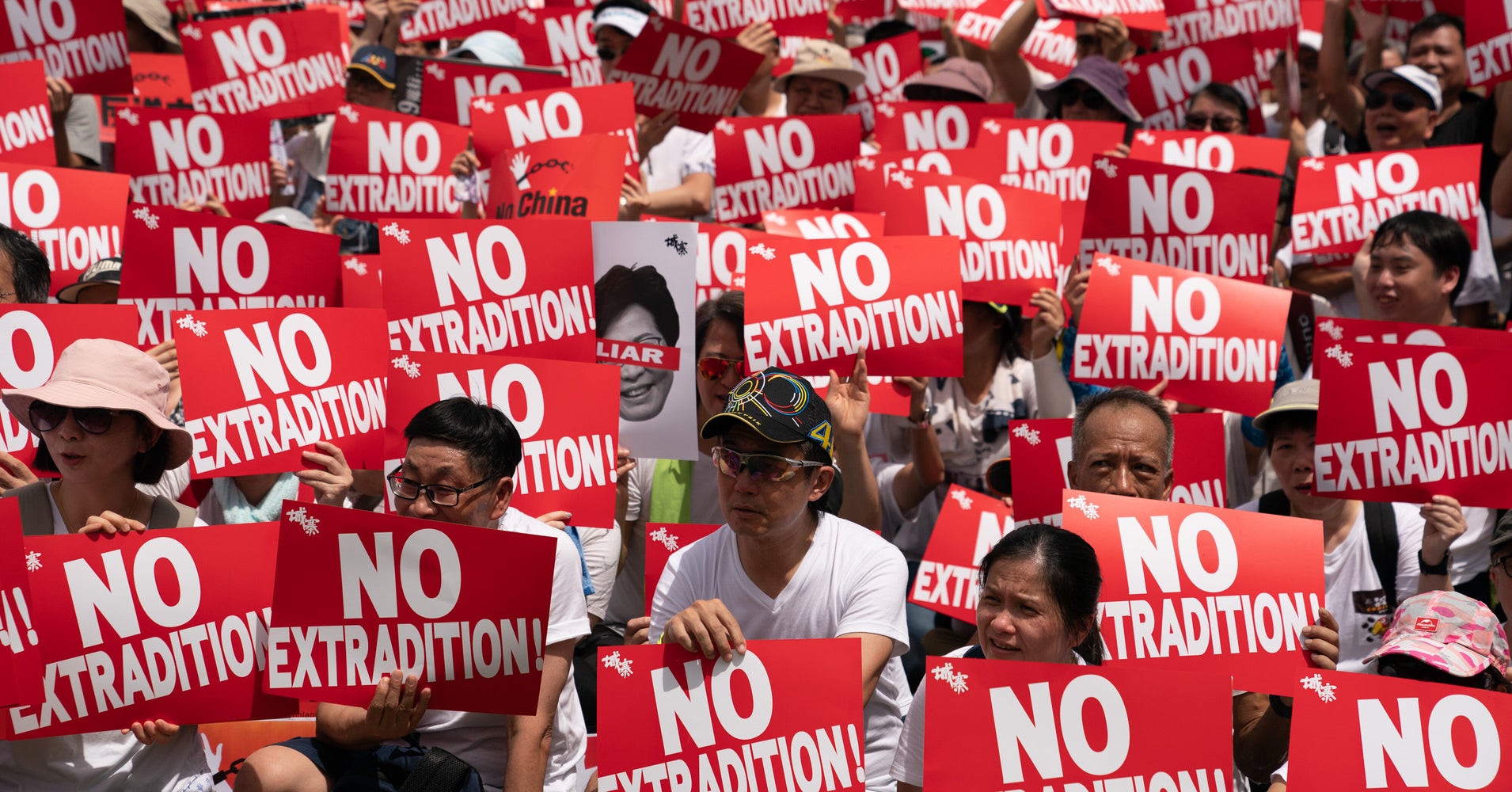 Well after dark, crowds gathered outside the police headquarters and chief executive Carrie Lam's office.
On Saturday, Ms Lam suspended her effort to force passage of the bill, which would allow some suspects to be sent for trial in mainland China.