In Mexico, thirteen people were killed on Monday when a car collided with a liquid gas tanker truck.
The collision, on a motorway in the western state of Nayarit, caused a huge explosion in which both vehicles and two others were totally destroyed, state prosecutors said.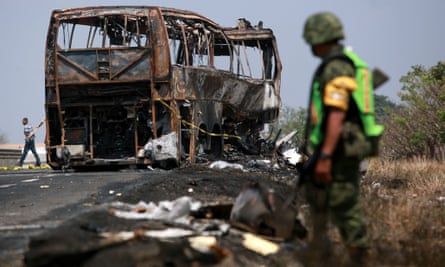 The bodies would be identified using DNA analysis, the prosecutors said. A 31-year-old woman with severe burns was saved.
Rescuers were initially hindered by the extreme heat of the ground following the explosion, which burnt an area of two hectares.