A plane has crashed in Durango state the capital of Mexico's , television images show, with the state governor confirming nobody was killed.
Governor José Aispuro tweeted that there were no deaths among the 101 aboard, although around 85 were injured – two critically.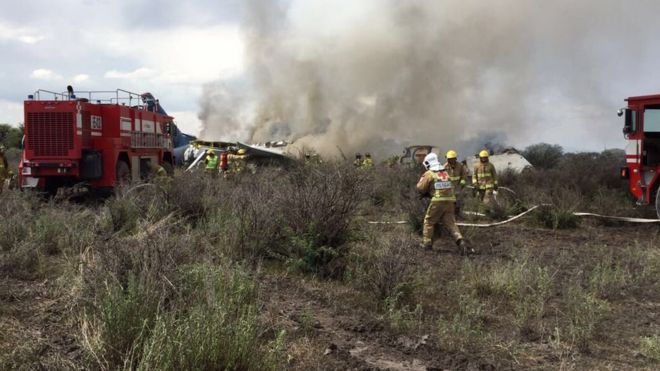 Aeroméxico flight AM2431 was flying from Guadalupe Victoria International Airport to Mexico City.
The crash happened 10km (six miles) from the airport just after take-off.
Authorities said that of the 97 passengers and four crew on board, 37 were hospitalised after the crash and two were in a critical condition.
Grupo Aeroportuario Centro Norte,  the airport operator said early data suggests bad weather was the cause, with the plane reportedly trying to take off in a hail storm before being forced to make an emergency landing.