A man who tried to board a plane from the UK to Egypt using a fake "fit-to-fly" coronavirus (COVID-19) certificate has been fined, but avoided going to prison.
Emmanuel Nere Mehari, 27, attempted to fly from London Heathrow Airport to Egypt on April 12 to visit a sick relative but was stopped by airport officials who discovered his fake document.
Mehari was charged with possessing or controlling an article for use in fraud. He was fined SR938 ($250), sentenced to a 12-month community order along with 180 hours of unpaid work after a court hearing on Tuesday.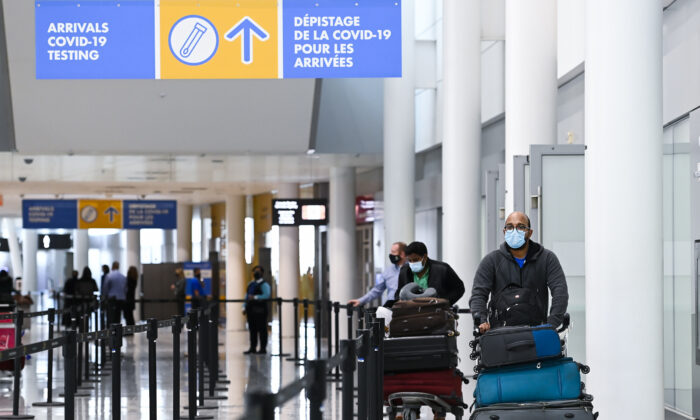 Heathrow authorities initially allowed Mehari to board the plane after they followed up with the clinic that allegedly provided the certificate. But authorities were soon contacted again to confirm Mehari had not attended the clinic and that the document had been altered or was fraudulent.
In the court hearings, Mehari claimed he did not realize a certificate or a negative COVID-19 test was needed to fly, the Daily Mail newspaper reported.
It is illegal to travel abroad from the UK under its COVID-19 lockdown rules, except in special circumstances, which include visiting a dying relative. Passengers must provide either a negative COVID-19 test or a "fit-to-fly" certificate.
Prosecuting lawyer Jyothi Somavarapu said the check-in desk assistant did not recognize Mehari's certificate and that he could not answer basic questions about the origins of the document.
Mehari was "unable to answer her questions and started to become argumentative," she said. "He was unable to prove where the test certificate had come from and did not have an email."
Somavarapu added that the consequences of Mehari's actions "could have been disastrous."
Sarj Patel, the defending lawyer, said Mehari wanted to visit Egypt to care for his sick cousin but was "not aware at all" that a certificate was required to travel until it was too late and "began to panic" when confronted.
"In that moment of desperation, Mehari just made a foolish decision to go along with someone who was attempting to help him," Patel said. "He did not even look at the certificate and it was a decision made minutes before he presented it to the desk assistant. He was involved through exploitation by another."
Mehari had failed to "safeguard others" during the pandemic but was "remorseful" for his actions, Patel added.
"That charge and that incident could have caused a lot of harm to a lot of people," said magistrate Inder Birdi, who passed the sentence. "It is aggravated by the pandemic."