Nigeria President Buhari has approved the reopening of schools for students of graduating classes.
Schools have been closed since March 2020 as part of a larger shutdown measure to contain the spread of the coronavirus disease (COVID) which has infected 24,567 people and killed 565, as of June 28.
Much of the country was in lockdown from March till early May when the government started lifting restrictions in phases.
The chairman of the Presidential Task Force on COVID-19, Boss Mustapha, announced on Monday, June 29 that Buhari approved the committee's recommendation to extend the current second phase of eased lockdown by another four weeks till July 27.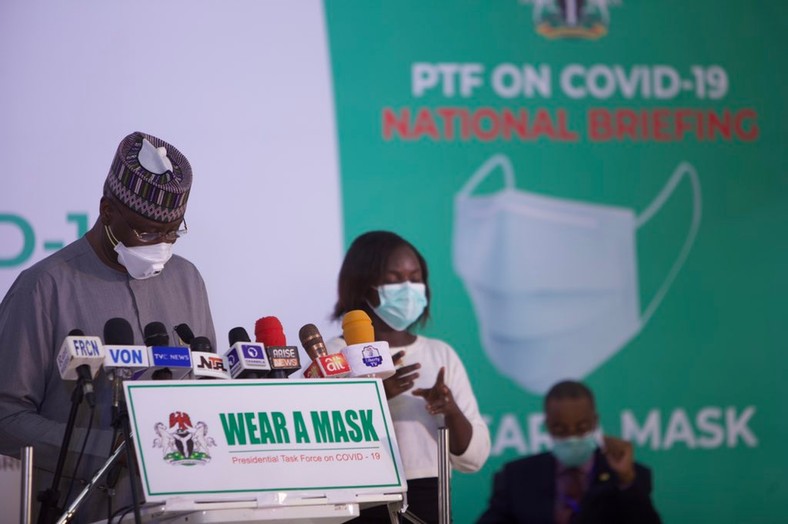 Chairman of the Presidential Task Force on COVID-19, Boss Mustapha [NCDC]
The president however further eased some additional restrictions including approving the resumption of students of graduating classes (Primary 6, JSS 3, and SS 3) in preparation for examinations.
Other classes remain closed for further evaluation with schools, including tertiary institutions, encouraged to continue with e-learning and visual teaching.
President Buhari has also lifted the ban on interstate movement that has been in place nationwide since the beginning of May.
Mustapha said the interstate travel ban was lifted because it was not working and created a side business for state and non-state agents who were profiting from allowing movement to continue illegally.
"People were paying so much to embark on those unnecessary illegal trips," he lamented.
Drivers have been directed to only fill 50% of their vehicles' capacity during travels set to resume from July 1.
Movement across state boundaries are allowed only outside of curfew hours of 10 pm to 4 am.
The PTF's national coordinator, Sani Aliyu, said safety protocols and guidelines will be released later specifically in relation to motor parks and terminals.
Guidelines include disinfection and sanitisation, social distancing in waiting areas, posting of notices on conduct of persons, temperature checks, wearing of face masks, and crowd control measures.
Domestic aviation service will also resume as soon as "practicable in line with existing international and local guidelines on COVID-19" according to the new measures announced on Monday.
Aliyu said parks, gyms, cinemas, event centres, and night clubs remain closed, but personalised services like mechanics, artisans, etc, that own their workstations and can adhere to non-pharmaceutical interventions are allowed to continue operations.
The national coordinator also said the use of face masks remains mandatory in public places.
"Access to government and commercial premises will not be allowed if you're not wearing a face mask," he said.
Mustapha said the extension of the phase two is needed to consolidate in the areas of the economy that have restarted, and to ensure better compliance with health-based response.