Prince Harry has outrightly told attendees at a tourism conference to simply call him "Harry," as he starts his final round of public engagements before starting a new chapter outside the British royal family.
On Wednesday, when he was introduced on stage at an event for his sustainable travel initiative, Travalyst, in Edinburgh, Scotland, the host, Ayesha Hazarika, said: "He's made it clear that we all can just call him Harry, so ladies and gentlemen please give a big, warm Scottish welcome to Harry."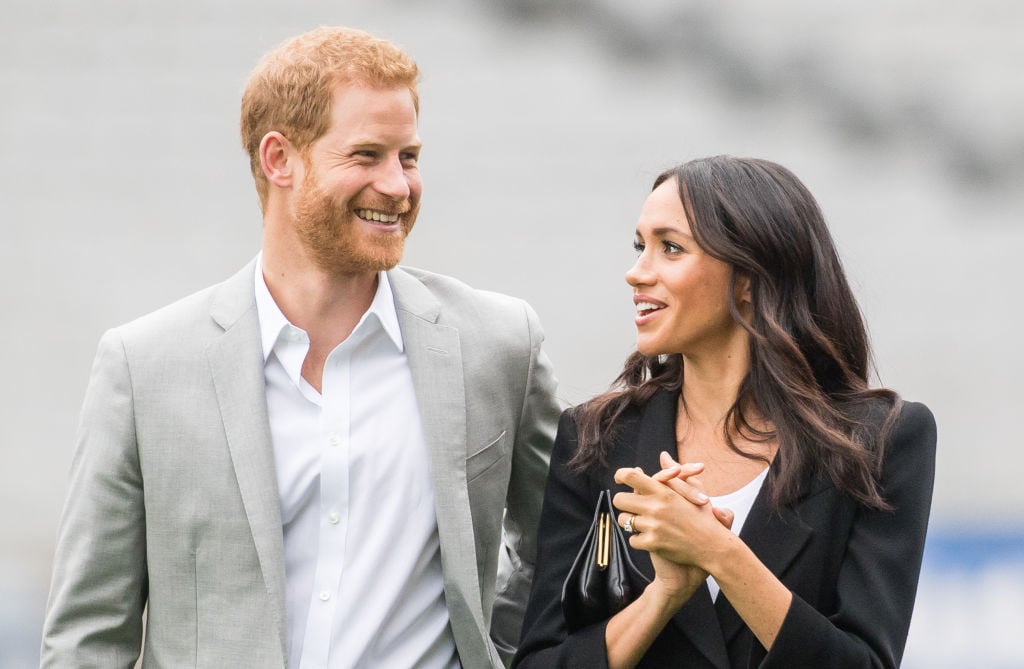 Prince Harry then walked onto the stage, hugged Hazarika and started reading from prepared remarks about his travel initiative. Harry and his wife Meghan are dropping the word 'Royal' from their brand Harry although can still use his royal titles -Sir or His Royal Highness — for few more weeks, but he agreed to give up the descriptors after he officially steps back from the family on March 31.
The Duke of Sussex was in London to carry out his final public engagements before that date. Meghan, is expected to join him soon. Also with the event in Edinburgh, the pair's itinerary includes a visit to a yearly charity performance at the Royal Albert Hall in London and attending the Endeavour Fund Awards, which honours wounded military personnel.
Harry will also stop at a recording session with Jon Bon Jovi, who is re-recording his song "Unbroken" with the Invictus Games Choir on February 28. Speaking to BBC Radio 2 on Tuesday, Bon Jovi jokingly described Harry as "the artist formerly known as Prince."
As well as their HRH titles, the royal couple will drop their "Sussex Royal" brand once they make their much-publicized split. In a statement interpreted by the British press as a thinly veiled shot at the family's demands, the couple said "there is not any jurisdiction by The Monarchy or Cabinet Office over the use of the word 'Royal' overseas" but also agreed to stop using the term.