Thousands of African students are currently stranded in Ukraine, as Russia's incursion into the Eastern European country continues to intensify.
Business Insider Africa gathered that some of the stranded students are currently hiding away in underground shelters and train stations, as they hope and pray for the conflict to de-escalate.
With Ukraine now a no-fly zone due to the conflict, the students' hope of ever escaping the conflict has become quite thin. One of the students, a Ghanaian national named Percy Ohene-Yeboah, told Reuters that "in a situation like this, you're on your own. You've got to find the best way to find refuge for yourself".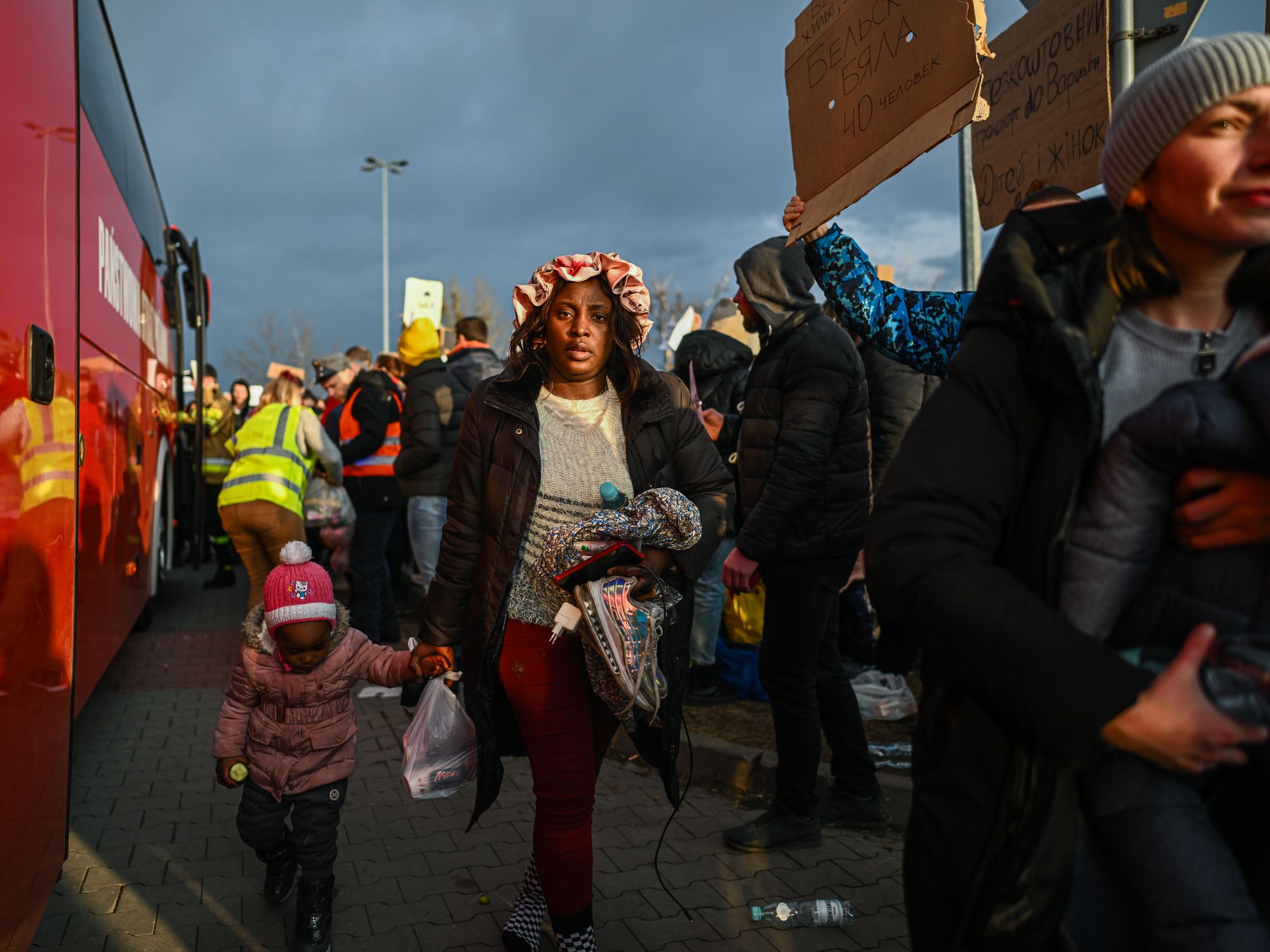 One of the best ways some of the students are trying to help themselves is by crossing the border to Poland. Nairametrics quoted another Nigerian student named Alexander Somto Orah, to have said: "We are hoping we could cross over to Poland even though we do not have active visa that allows that. I guess we are hoping Poland will allow us take shelter in their country".
The only problem with this plan is that Poland has one of the strictest immigration policies in Eastern Europe. Besides that, Poland is also notorious for its apathy towards refugees.
Tweets on Saturday shows preferences were giving to African women and children and the whites to board trains to close by cities.
Those African that made it to the Polish boarder are been restricted from entering the city only the whites are giving major priority.